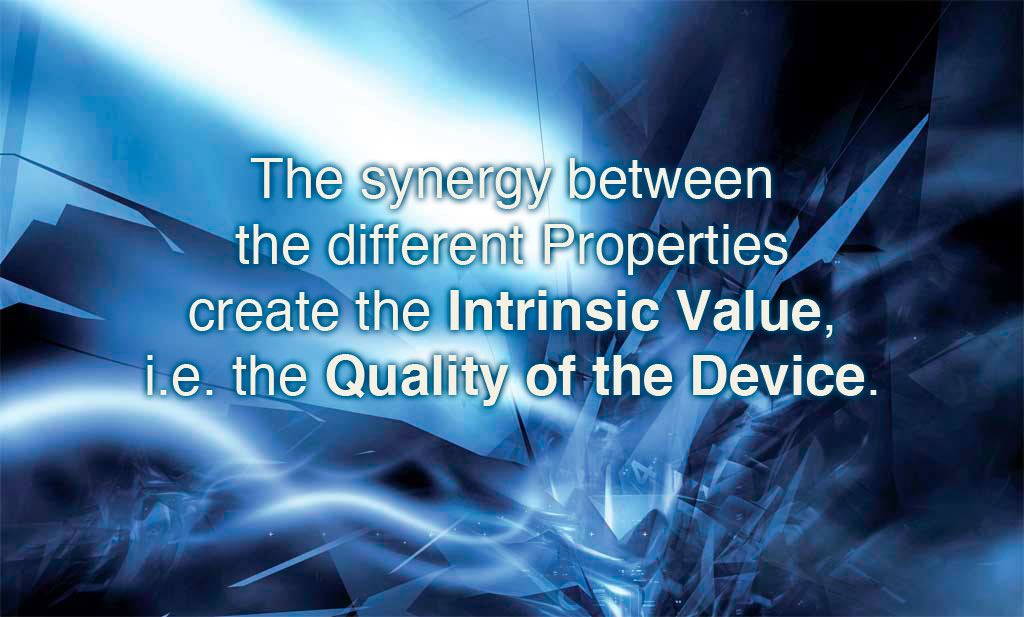 THE INTRINSIC VALUE OF DEVICE
THE INTRINSIC VALUE OF THE LUCINI SURGICAL CONCEPT DEVICE: ITS PROPERTIES
The synergy between the different Properties create the Intrinsic Value, i.e. the Quality of the Device.
To inspire our designs, connote our style, imposing excellence of the functional objective of every Device, attributing the Technical-Operational features to the Device and therefore the properties necessary so that functionality of the same is Maximum in the Surgical Procedure context. The qualitative level, thus obtained, guarantees excellence also in other environments in which the improvement of the state of health of the Patient is the final objective.

The characterising properties deliberately conferred to the Lucini Surgical Concept Device are:


Effectiveness
Properties of the Device that make it possible to achieve the objectives indicated by the specific intended use.
---

Versatility
Properties of the Device with respect to its intended use make it effectively usable: in environments with requirements of a different degree of sanitization, in different processes, in different Patient or Operator conditions.
---

Property of the Device that limits the adhesion and accumulation of organic and inorganic dirt, thus facilitating and making the specific destruction and removal of the micro-organisms that have adhered more effective.
---
Usability
Property of the Device that guarantees the Operator effective, efficient, safe and satisfactory use within the environment of intended use off the Device, also in critical conditions.
---

Systemic Compatibility
Property of the Device that makes it suitable in geometric and operational terms to interact with other devices or with the environment in which it is used.
---

Environmental Compatibility
Property of the Device for which all of its components, production, distribution and disposal cycles referring to the same are compatible with the environment of use and the natural environment.
---

Duration through Time
Some devices are designed to guarantee duration equal to their useful life
---